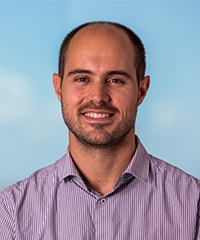 Daniel Rizzato Lede, MD
Health IT Staff, Hospital Italiano de Buenos Aires
Assistant Professor of Biomedical Informatics, Instituto Universitario HIBA
Dr. Daniel A. Rizzato Lede is a medical doctor specialized in Health Informatics and Internal Medicine. He is in charge of the Public Health Informatics section at the Hospital Italiano de Buenos Aires, a leading health care and academic institution in Argentina. The Health Informatics Department has more than 20 years of local and global experience and works collectively in Health Information Systems research projects. Since 2014 it is a Pan American Health Organization (PAHO) and World Health Organization (WHO) collaboration center in Knowledge Management. 
From 2018 to 2020 Dr. Rizzato Lede was appointed as the director of Health Information Systems Development at the Ministry of Health of Argentina. There, he joined a specialized team that promoted the National Digital Health Strategy 2018-2024 which focuses on the interoperability of information systems based on a multisectoral public policy.
Additionally, Dr. Rizzato Lede coordinates the Health Management course for the Master's in Health Informatics at the Instituto Universitario Hospital Italiano de Buenos Aires and participates as a guest lecturer in educational programs across different universities.